FOR MEMBERS OF THE MEDIA:
Press Contact:
---
Patrick's Dinosaur
For iPhone, iPad and Apple TV.
No in-app purchases or ads.
Release date: Oct. 12, 2016
A couple of months ago, my 5-year old son Patrick asked if we could make a game where dinosaurs threw boulders at spaceships. It became a team effort, with Patrick and Mom drawing the artwork, Dad coding, and Patrick narrating.
Patrick describes it the best:
– Dinosaurs blasting into space, aliens wanting cheese and other kid silliness
– Kids experience the effects of varying gravity, and the benefits of getting along with others 
– Kid-safe, with no ads or in-app purchases, no links to social media or websites, parental gate
– Animating, audio sticker scenes sync via iCloud account, especially cool for viewing large on Apple TV
iPhone screen shots (tap each for full resolution):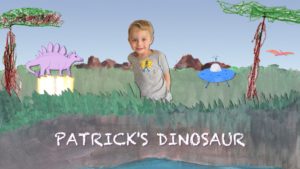 Created by our 5-year-old son for kids of any age.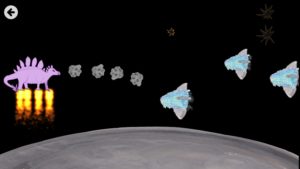 Your rocket-powered dino stops a variety of spaceships with rocks, hearts and cheese.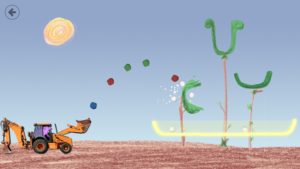 Once you get a backhoe, you'll throw high up into magic treetops.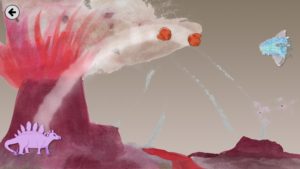 Along the way, you'll see the effects of gravity, from space to earth.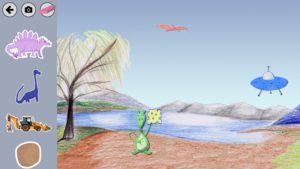 Create your own animating sticker scene on iPhone or iPad, sync'd to all your devices including Apple TV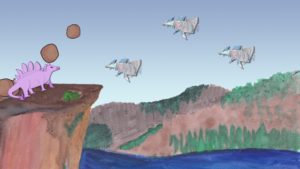 Supports 3D Touch devices for multi-throw goodness
---
Interspeller
Now available for Apple TV.
No in-app purchases or ads.
Designed from scratch for friends-on-couch-with-beverages-and-Apple TV-remote.
A new kind of word game for one to four players.
No game controllers or additional iOS apps required.
Game creator available for interviews.
Apple TV Screen Shots (tap each for full HD resolution):