Remote Control
For around $9 you can get a bluetooth remote shutter. These are great for avoiding bumps caused by tapping the screen, and controlling Buttery from a distance. With a single-button remote, you can start / stop recording, zoom to in / out presets, or take a photo without touching your device.
With a multi-button bluetooth remote (such as the "media" remote controls), you can also manually control zoom in and zoom out.
---
CamKix Wireless Bluetooth Camera Shutter Remote Control for iPhone & iPad
---
Zodiac Pro Bluetooth Remote Control Shutter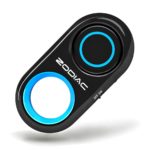 ---
Satechi Bluetooth Media Button Remote Control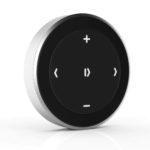 Camera Cradles
This small, flexible tripod lets you point your camera exactly where you want it to look, and hold it steady for great results. It also includes a Bluetooth remote shutter.
UBeesize Portable and Adjustable Camera Stand Holder with Remote and Universal Clip for iPhoneo
---
For amazingly smooth camera motion, we recommend the OSMO Mobile gimbal for iPhone.
DJI OSMO Mobile 2 for iPhone
---
"Buttery" and "Buttery Smooth Video Camera" are trademarks of Simple Fun, all rights reserved. All other trademarks are property of their respective owners. While we've used the above products, they're not our products, so we can't guarantee they will work with our app.