– OUR GAMES –
Patrick's Dinosaur
"A cute game with a lot of heart" – Geeks with Juniors
"I love the creativity and imagination!" – The iPhone Mom
For ages 4+
No ads or in-app purchases
One day, our 5-year old son Patrick asked if he could make a game where dinosaurs threw boulders at spaceships. It became a team effort, with Patrick and Mom drawing the artwork, Dad coding, and Patrick recording the voices.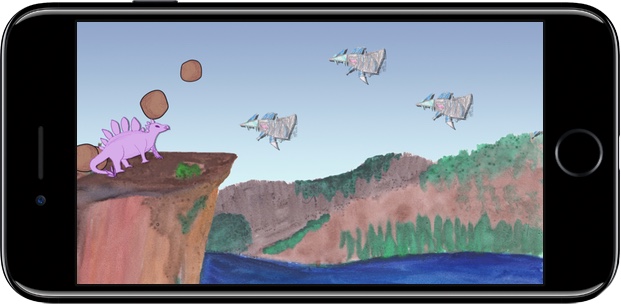 In this game, you'll try to stop a variety of spaceships with rocks, hearts and cheese. You'll throw pebbles into treetops until they tip over. And you'll create your own sticker scene with dinosaurs, aliens, spaceships and construction equipment.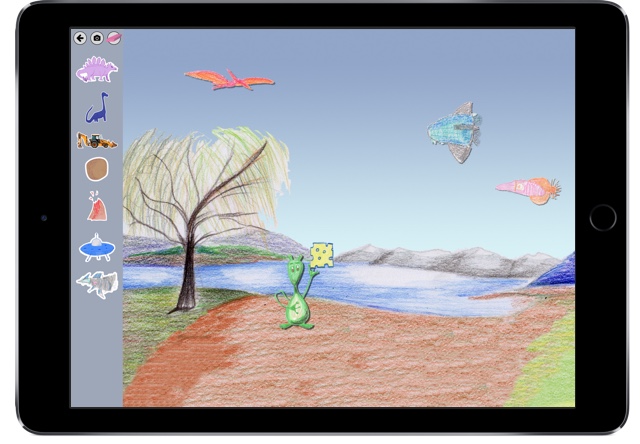 Along the way, you'll see the effects of gravity, black holes, and learn the benefits of getting along with others. Recommended for ages 4 and up, including adults who want some simple fun time. We hope you have as much fun as we did making it.
Patrick's Dinosaur is kid-safe, with no ads or in-app purchases, no sharing on social media, no links to websites. It does not collect personal information, and complies with all U.S. laws including the Child Online Privacy Protection Act (COPPA). The game includes a parent "gate" behind which parents (not kids) can rate the app, read our privacy policy, and get help.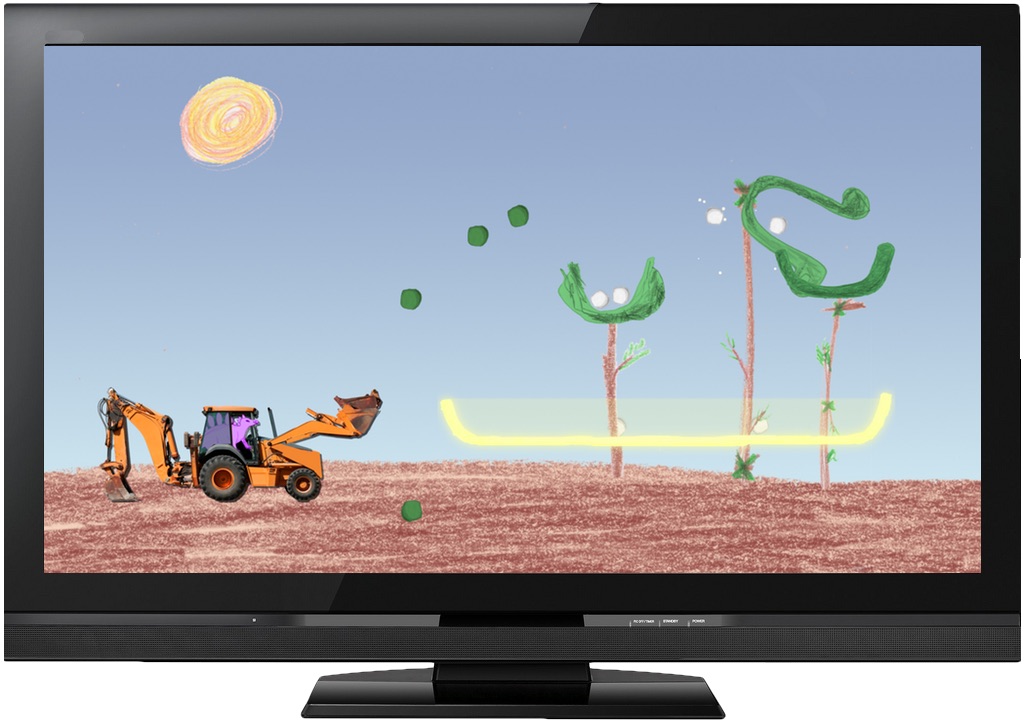 If you have multiple devices signed into the same iCloud account, your sticker scene and game status will be automatically synchronized. If your device has 3D Touch, tapping harder will throw more rocks at once.
Built for your iPhone, iPad and Apple TV (4th generation or newer).
+
Interspeller
"Our favorite word game for Apple TV" – AppAdvice/TV
For ages 13 to 113 
No ads or in-app purchases
Interspeller is Scrabble meets Hangman.. you know, in outer space. No in-app purchases, just fun with words.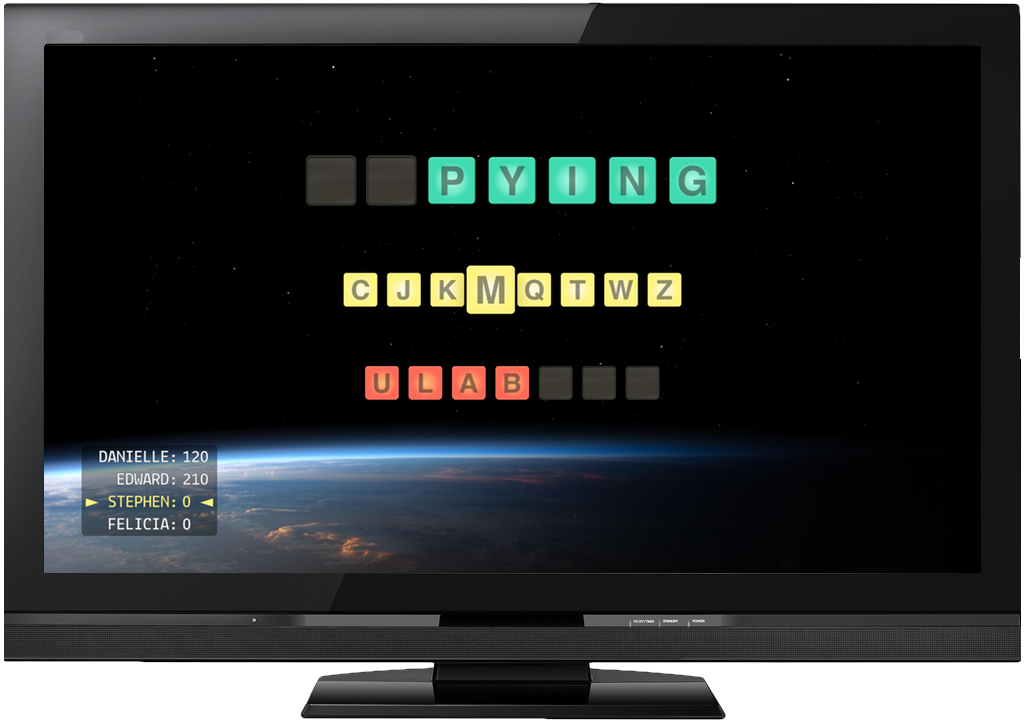 From 1 to 4 players take turns guessing words, then placing correctly guessed words on changing game boards for maximum points. It's perfect for your next party game, or playing solo anytime.
Created from scratch for Apple TV, Interspeller is easy to play. To guess words, select from the few letters shown. Try to spell the entire word before making too many incorrect choices. Word definitions are shown to expand your vocabulary.
If you spell the word, it floats above a game board that changes shape and bonuses each level. Place words in space for maximum points. Watch out for negative bonuses!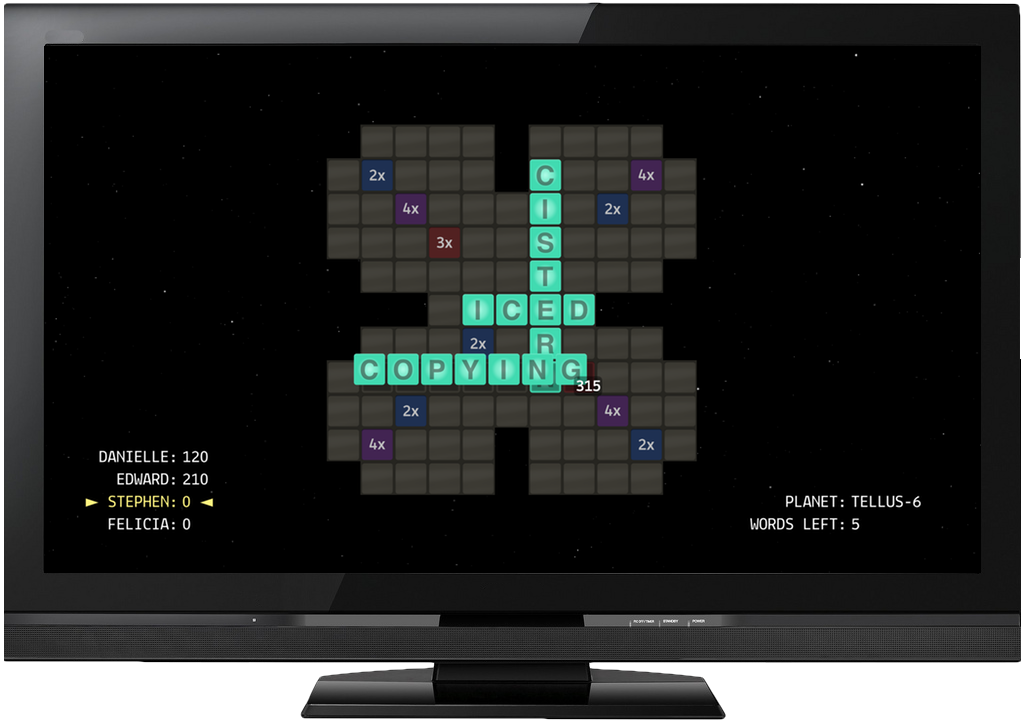 Play solo to beat your high score and win a variety of Game Center interstellar achievements. You can also play with others to see who gets the most points. Choose from "standard" and "simple" dictionaries.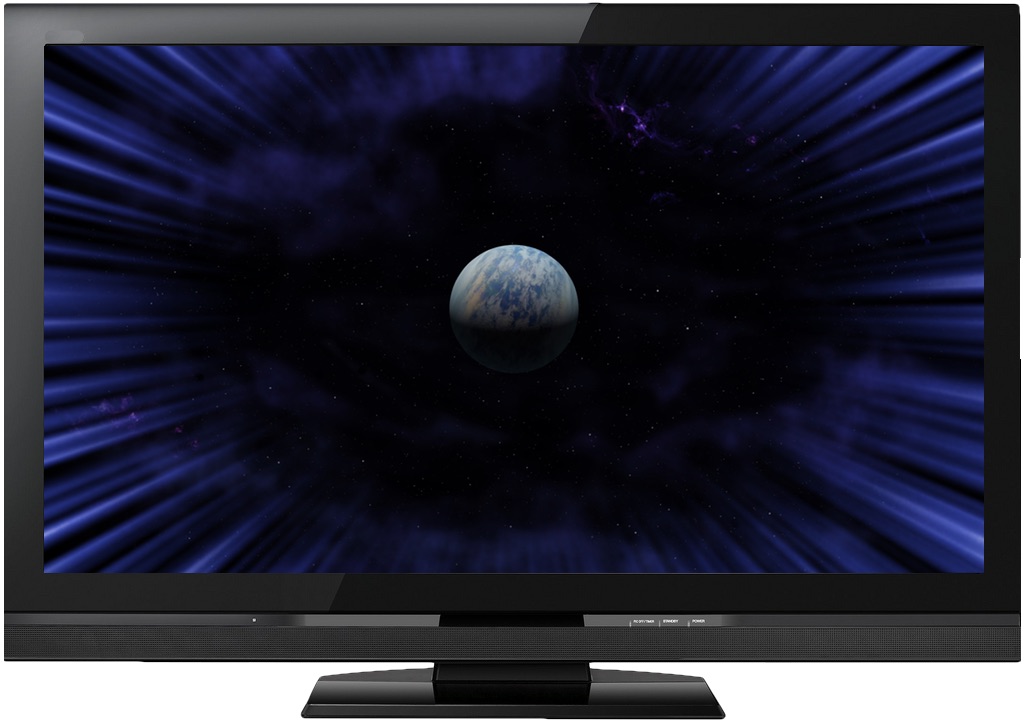 Interspeller does not require game controllers or additional iPhone apps for multiple players.
Note: on your Apple TV (4th generation or newer) App Store, select the "Search" screen, hold down the microphone button and say "Interspeller" to learn more and get the game.